Oral Surgeon
Dr. Brent Boyse
Mesa, Arizona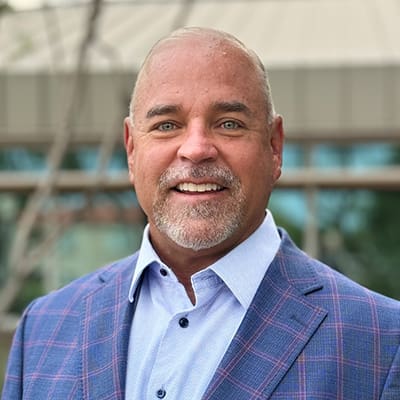 Dr. Brent Boyse, DDS
"My mission is to help people receive the best possible care with minimal discomfort and short treatment times."
Dr. Brent Boyse is a Board Certified Oral and Maxillofacial Surgeon who graduated from the University of the Pacific Dental School. He completed his surgical training at the University of Rochester, and he is also a Certified Facilitator for the Arbinger Institute. He has dedicated much of his career to seeking out the best education and teaching surgical techniques all over the world. He has trained professionals in North and South America, Asia, Australia, New Zealand, and Europe, and he is a consultant and educator for 3 companies in the dental industry.
Board Certified Oral and Maxillofacial Surgeon
Dr. Boyse's main focus is the placement of dental implants focusing on full arch treatment. Some examples include All-On-4®, All on X, 3 on 6, DIEM, Hybrid dentures, Teeth in a Day, and Smile Today.
Chrome Guided Smile
He is a co-developer of a process called Chrome Guided Smile, which allows for more predictable, beautiful, esthetic results for All-On-4 patients. The process is patented and continually improved upon to ensure that patients experience little to no pain after the procedure. His passion lies in providing beautiful smiles and helping others achieve them.
Another passion is minimally invasive bone grafting techniques he has developed over his career. He teaches these techniques in a cadaver lab setting to other dental professionals. These techniques allow them to create and maintain the best anterior esthetic implants possible. Dr. Boyse has patients that fly in from all over the country to be treated by him at AZ Max. He is truly blessed to work with the best surgeons and staff on the planet. He can truthfully say that he loves coming to work every day and creating happiness in his staff and patients.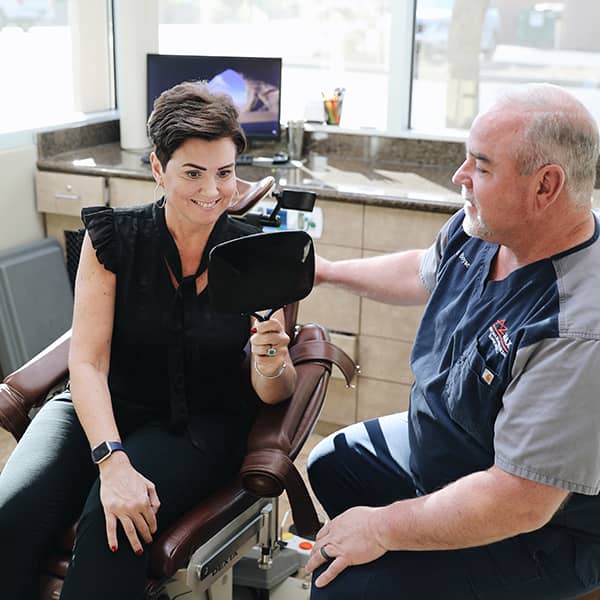 More About Dr. Boyse
It's not all work and no play for Dr.Boyse. When he isn't at the office or in the lab, he loves spending time with his family. He has six amazing children that he adores. His second grandchild arrived recently, and he is so excited to be a grandfather again. In his spare time, he is building a hobby ranch. He spends his time building fences, welding, excavating, and building a water system. He describes his time on the ranch as "good therapy."
Another hobby he is very passionate about is building American muscle car hot rods. He designs and builds the cars himself. He loves nothing more than taking a pile of metal and making it into something beautiful and fast.
His current project is to rebuild his 1957 Chevy Bel Air which he first built with his father when he was 14. Precious projects include a Gen 1 Camaro, Chevy C-10 trucks, and anything that he can make look cool and go fast. When he's not wrenching on cars or spending time with his family, you can find him out on the open road, enjoying the wind in his hair and the sun on his face.
Dr. Boyse works out of our office on Superstition Springs Blvd in Mesa, AZ. To find out more about the services Dr.Boyse offers or to book an appointment at any one of our 5 locations, call (480) 830-5866 or complete the online booking form.