Locations
Oral Surgery in Mesa, AZ
Phone Number Call or Text
Address
6755 E. Superstition Springs Blvd. Suite 103
Mesa, AZ 85206
Office Hours
Mon-Thur: 8:00am – 5:00pm
Friday: 7:00am – 3:00pm
Sat & Sun: Closed
Mesa, Arizona
At AZ Max, you are more than just a patient; you are part of the family. Our goal is simple: to provide you with the care and attention you deserve. We proudly serve Mesa and the rest of the Southeast Valley and surrounding areas, providing the best in oral surgery services. Mesa is world-renowned for its unique desert climate and great outdoor recreational opportunities. If you're into hiking, golfing, biking, fishing, or just enjoying the beautiful landscape that Arizona has to offer, Mesa is an ideal destination.
Oral Surgery Procedures
We offer comprehensive oral surgery services, using advanced technology and techniques to provide safe and effective results. Our team of experienced professionals is comprised of board-certified surgeons who specialize in a variety of procedures ranging from dental implants to full jaw reconstruction. We also offer tooth replacement with natural-looking dental implants, All-On-4 implants, bone grafting for tissue regeneration and repair, TMJ treatment to address jaw pain and misaligned bites, and many other specialized services.
Oral Surgeons at Mesa, AZ Location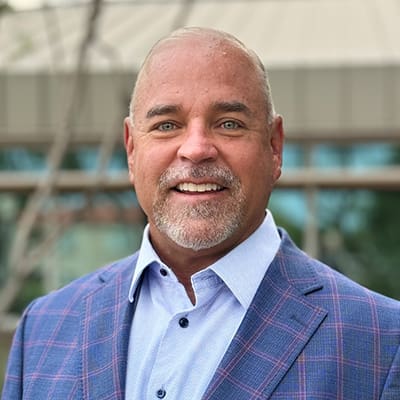 Dr. Brent Boyse
DDS
Dr. Brent Boyse is a co-developer of a process called Chrome Guided Smile, which allows for more predictable, beautiful esthetic results for All-On-4® patients. The process is patented and continually improved upon to ensure that patients experience little to no pain after the procedure. His passion lies in providing beautiful smiles and helping others achieve them. He also offers minimally invasive bone grafting techniques to create and maintain the best anterior esthetic implants possible.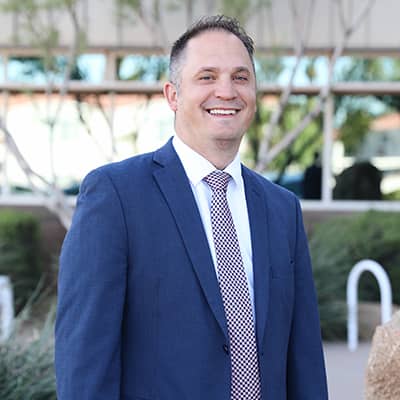 Dr. Greg Romney
DMD
Dr. Greg Romney has educated future oral surgeons, instructing residents in the Oral and Maxillary Facial Surgery residency program at Banner University Medical Centre. His specialties include full arch restorations, wisdom teeth removal, tooth extractions, dental implants, bond and brackets, bony pathology and bone grafting, Sedation Dentistry & Anesthesia, and All-On-4®.
The Best Oral Surgeons in Mesa
At AZ Max, we aim to provide top-notch care with a friendly and compassionate approach. We prioritize patient comfort and satisfaction throughout the entire experience – from your initial exam to follow-up visits. Specializing in dental implants and All-on-4 implants, we are the #1 choice for dental implants in Mesa and the Southeast Valley.
Our team of experienced surgeons also provides the best in TMJ treatment, wisdom teeth removal, and more. Visit us today at 6755 E. Superstition Springs Blvd. and find out why we're the best oral surgeons in Mesa, AZ!
Let us help make your smile shine brighter than ever before!